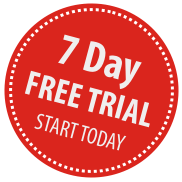 You're only moments away from selling on ShopWhereILive.com!
Don't worry, you won't be charged until your 7 day free trial ends, giving you 1 week to set up shop!
Please fill out the form below to set up your Shop Where I Live account subscription.
Once received, your products/services are able to be published to the marketplace.
Special Chamber Member Rates- As a member of your local chamber, you receive a 40% discount on monthly fees!
$12/mo – E-Commerce Shop
Process transactions and take orders on the site
Receive direct inquiries from customers on your products and/or services
$9/mo – Lead Generation Only
No transactions, but can list products to be found through marketplace search
Receive direct inquiries from customers on your products and/or services