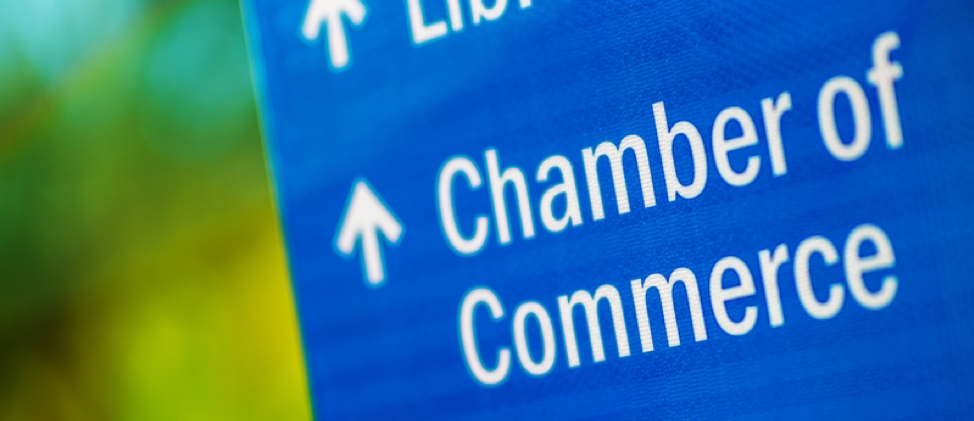 Chambers of commerce have been supporting local businesses for more than 100 years. While each chamber of commerce has its own mission statement, the overall goal of this organization is to help support local businesses and to improve the community. Millions of companies across the globe are members of their local chapters and for good reasons. Chambers of commerce offer small businesses many great benefits. Here's a look at the top five.
Educational Workshops
Many local chambers of commerce offer their members opportunities to attend business workshops throughout the year. These workshops can cover anything from banking and loan options to marketing and hiring tips. In many cases, local experts give these presentations.
For example, a representative from a local financial institution may hold a workshop that explains various loan options available to small businesses. These workshops can provide small business owners, especially new entrepreneurs, additional business support and expert advice to help build and grow their companies.
Invitations to Local Events
Most chambers of commerce are very active in their local communities, and they encourage their members to be active as well. Not only do some chambers host or sponsor several community events throughout the year, but they also notify members of all these local events. These events provide an excellent opportunity to meet potential customers in your specific area, and they will give your business even more local exposure.
Increasing Exposure
Often, chambers of commerce will maintain an online directory of current members. Consumers use this directory to find local businesses in their areas. Also, membership in this organization offers great networking opportunities, which can help grow your business.
For example, many businesses are actively seeking to acquire reviews through Google and other online review services since reviews can substantially improve visibility. Making connections with other local business owners through a chamber of commerce may provide more opportunities to acquire positive reviews. These Google reviews can give consumers a positive image of your company.
Member Discounts
Chamber of commerce members may also enjoy a variety of discounts. Member discounts vary from chamber to chamber but may include discounts at other member businesses, discounted wireless phone plans, or improved banking accounts at local financial institutions.
Also, some chambers offer low-cost health insurance plans by pooling members together into one group health plan. Reduced health care rates are a significant benefit for small businesses considering the continuous rise in health care costs. Offering great benefits can also help small business owners hire the top talent employees their companies need.
Established Credibility
Studies show that consumers typically link chamber of commerce membership with business trustworthiness. In fact, one study shows that consumers are 68 percent more likely to buy from a local business that is a member of the chamber of commerce. This is a huge benefit, especially for a new company that has not yet established its own credibility with the consumers.
As most local businesses know, credibility is crucial when it comes to converting local consumers. Being able to establish credibility early in the startup phase could mean the difference between building a successful business or being out of business in just a few short years.
As a small business owner, it's vital that you carefully weigh the benefits of joining your local chamber of commerce. Becoming a member of your local chamber of commerce typically offers an excellent return-on-investment. In fact, some benefits, such as networking and instant credibility, just can't be obtained at the level your business needs without becoming a chamber of commerce member. Contact your local chamber of commerce to find out what special discounts and events are offered in your area.

Want to further advance the industries and businesses in your community? Join Shop Where I Live today!