By: Andrew Swadner March 28, 2020 @ 4:52 am
KNIA-KRLS Today's Local News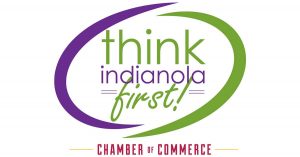 The Indianola Chamber of Commerce, in conjunction with other chambers across south central Iowa, is joining a free online shopping portal for members. Chamber President and CEO Brenda Easter tells KNIA News the partnership allows local businesses to put products and services, as well as gift cards, available for purchase online, and includes take-out items for restaurants, home decor, animal and pet supplies, and cleaning products among others. Easter says anyone with questions should contact the Indianola Chamber of Commerce, and find more information about the Central Iowa Shop below.
https://centraliowa.shopwhereilive.com/vendor-registration/
https://centraliowa.shopwhereilive.com/