Why a local online marketplace?
Shopping from online marketplaces is easy.
Shopping from local businesses online, isn't.
What if local businesses had their own local marketplace?
That's ShopWhereILive.com.
Many businesses, one website = easy to shop, find, and buy local online.
---
What small businesses have to say:
"Your platform has exceeded my expectations."
– Rylie, Custom Products, Nebraska
"I have been extremely pleased with the shopwhereilive.com website and also with the staff. They have gone above and beyond to help me understand how to use the site and make it most beneficial for my business. I have had many referrals and orders from the site, so I know that it works! This is a great site for any business, large or small!"
– Tina, Artist, Iowa
Truly, I was blown away!! Honestly, you almost brought to tears, because I have never had such exceptional high quality customer service!! You just lifted a heavy weight of me trying to figure out the best SEO settings and other details to enter!! Thank you for creating such a wonderful framework for me to model off of!!"
– Josh, Chiropractor, Nebraska
"With our website being tied to Shop Where I Live, we have increased our number of website views by 1800. You can't get that kind of exposure with newspaper or radio, because these are actual views, not circulation! It's as if customers peeked into our store window 1800 times!"
– Mark, Gallery Owner, Iowa
---
How can Shop Where I Live work for you?
Our platform is flexible to work for most any type of local business.
Sell through our platform or link to your website for checkout.
No products? No problem! Sell your services, events, virtual or downloadable products.

E-Commerce
Easy and affordable way to sell online.
No listing or commission fees.
Local pick up, delivery, or shipping.

Lead Generation
Great for services.
'Send Inquiry' instead of 'Add to Cart'.
Services now found through the marketplace.

SEO Friendly
Increase online presence.
Every shop, product, and service
can be optimized for search engines.
---
Recent orders & inquiries through our platform
(You could be receiving orders and inquiries online too!)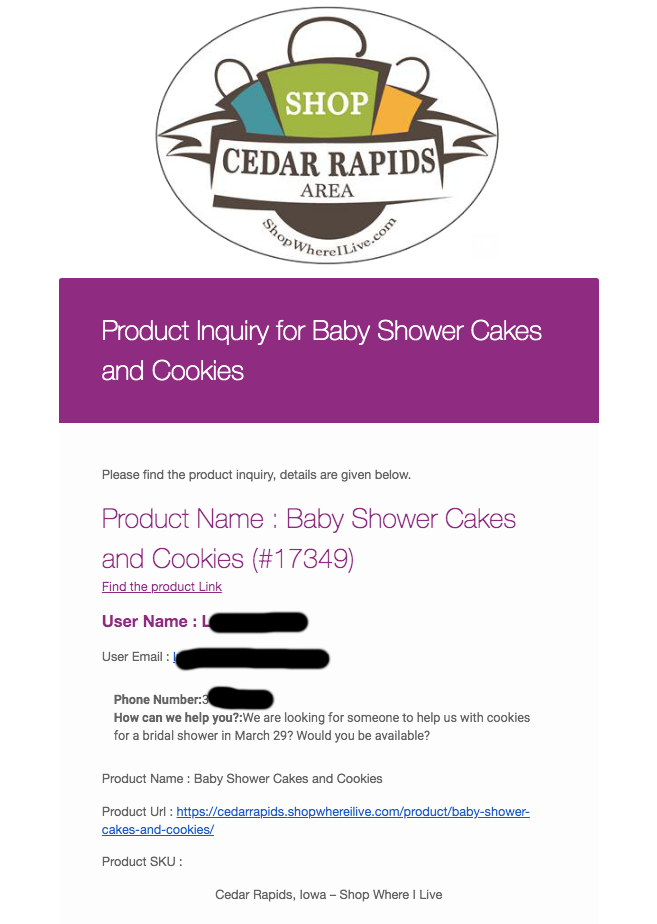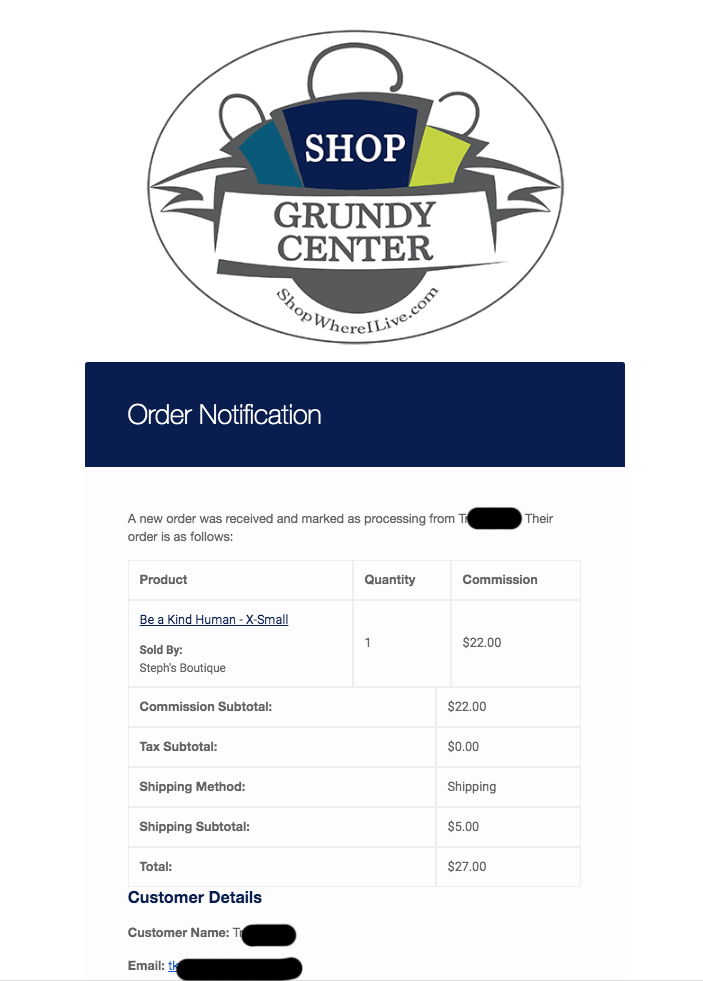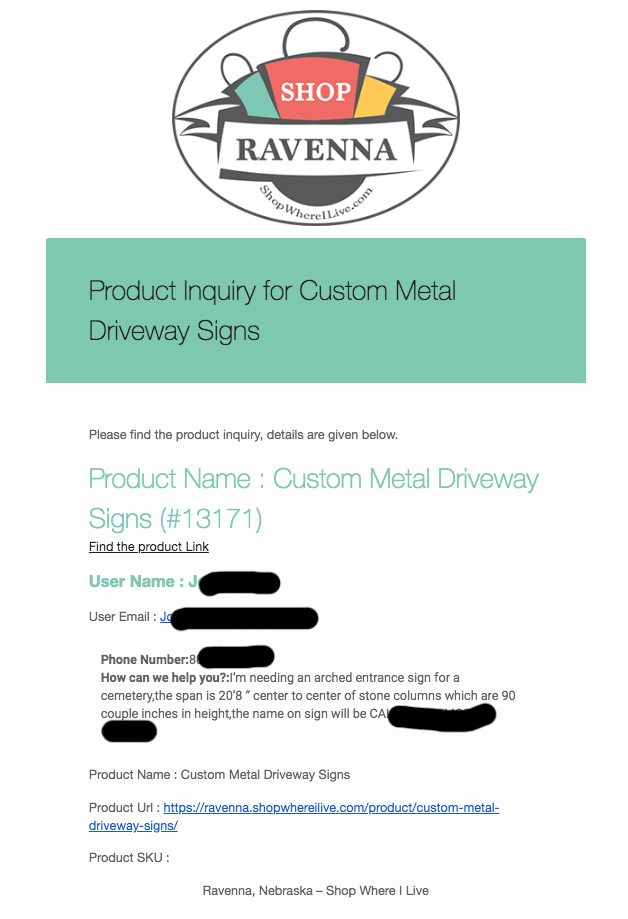 ---
You CAN sell online
And we can help!
You don't need to build your own website to sell online, or compete against thousands of other businesses on international platforms.
Save a ton of money and a ton of time, and allow your customers, the community, and beyond to send orders to directly to your inbox.
---
We're ready to help!
If you're a member of one of our partner chambers of commerce/site partners, your account could be free*.
Complete the form below we'll get in touch with you to help you start selling on our platform.
*select locations have free accounts for their members, otherwise it may be discounted 40-50% depending on location.