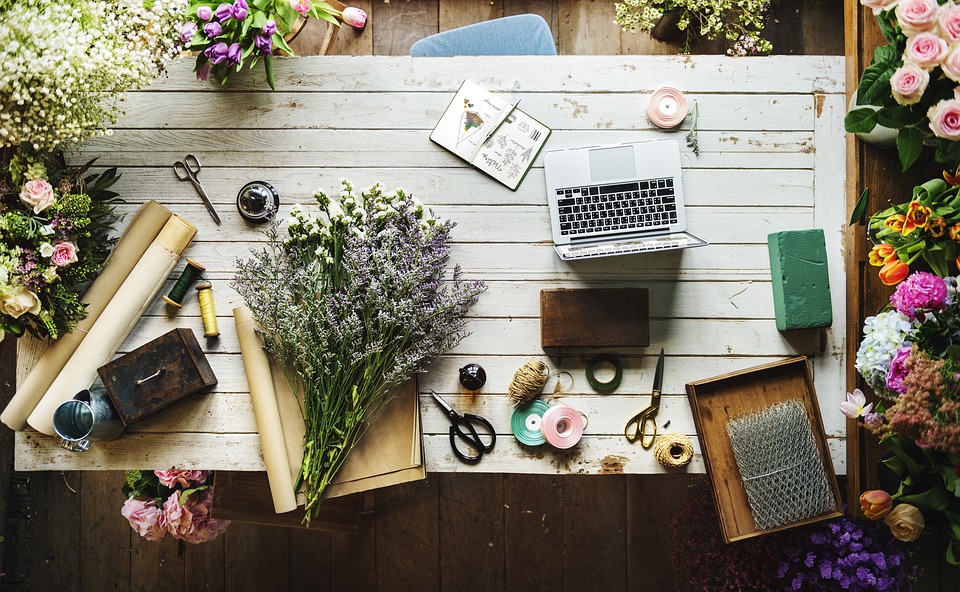 Shop Where I Live has two main goals. The first one is to get small locally-owned businesses to start selling online. The second goal is to help local customers more easily find and shop online from local businesses. However, the second goal cannot come to fruition without first getting small businesses selling online together.
We've noticed, though, through the years that it is hard to get small businesses to change what they have always done. What has been standard for local retailers in the past is to buy great products, stock their shelves with them, push advertising through the local newspaper or social media page, and wait for customers to come into their shop and buy up all of their goodies. Then, repeat, repeat, repeat each month.
While this can, and has, worked for many years, times are changing. Their loyal customers are being targeted to online from many other sources. Big retailers like Target and Walmart are making it easy for customers to find products online, have them shipped, or picked up within minutes without ever stepping foot in the store. Amazon has just upped their Prime deliveries to just one day. Small local retailers that are relying only on their in-store customers will live or die with changes to their in-store traffic. Any business that has just one source of revenue will be extremely affected when that one source changes how they buy.
Many local businesses have yet to realize that there's a whole crowd of people online, likely much bigger than their town, that may also be interested in buying their products or services. Likely, that audience also includes people from their town that never have, or never would, stop into their store for various reasons. Local retailers have limited hours and often limited reach to get customers in their shop. Online retailers sell 24-hours a day, and can reach customers from all over the world.
Many industries have already started or converted most of their efforts of selling to their customers online, both through their own websites and marketplace websites:
Hotel Industry- Not only allows customers to book their stay online through their own website, but they also have joined several hospitality/booking websites to further their sales online – hotels.com, expedia.com, trivago.com, kayak.com, etc. If you want to book a hotel, one of the last places you'll actually do it is by calling or walking into a hotel (unless you're in need at that exact moment).
Pizza Industry- If you want to order a pizza for dinner, where do you go? Do you call your order into a local pizza joint? According to recent stats, that trend is dying away with nearly 50% of all pizza sales coming from online orders. You can visit a specific pizza company's website to order online and view their specials, or shop on your favorite food marketplace (think Uber Eats, DoorDash, Grubhub, Postmates, etc.) and get it delivered.
Airline Industry- Buying tickets to visit a loved one or for a family vacation has never been easier. You can search from individual airline websites, especially if you have past miles to use, or go to a 3rd party website like the ones mentioned for hotels and book your flight there. Airlines recognize the importance of not only having their own source for online sales, but also taking advantage of a marketplace where customers will flock all on their own to browse and compare between airlines.
Grocery Industry- Many once thought that while you could buy all sorts of products online, groceries would always be bought in local stores. In the last few years, Amazon's Prime Pantry has allowed Prime customers to buy not only their groceries, but also daily items like toilet paper online and have them shipped from warehouses. More recent companies are allowing your local grocery stores sell online and having local delivery drivers to bring them to your home. Stores have partnered with Instacart or Shipt to take the burden off of their own websites to handle those transactions.
Clothing Industry- Though most customers admit they like to try on clothing before buying, not even the clothing industry is protected from online sales. This year we saw Rent the Runway reach a $1 Billion valuation. Along with Stitch Fix and others, these sites allow customers to choose their styles online and have their looks sent to them on a monthly basis, often with the ability to send back what they don't want without having to pay for it.
There's still several more industries that have also jumped on board- from flowers, to cars, to banking, and even craft beer. Online shopping isn't going away, it only continues to morph and breakthrough more industries every day. Small local retailers have the option to do what they've always done or join the digital revolution and decide to be apart of the future of commerce online.
If you're ready to join the digital revolution with other local businesses, contact us to learn how to utilize the shopwhereilive.com platform for your business or community!
---
Contact Us
Fill out the form below to learn more about how to bring Shop Where I Live to your city.