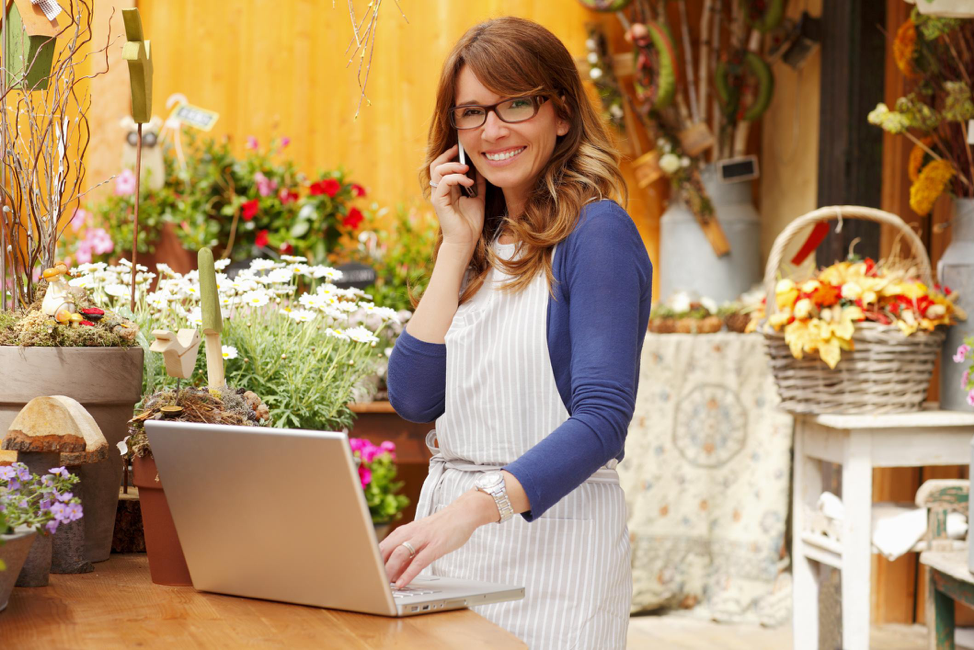 There are several online business directories that business professionals and owners can utilize to brand, market and advertise their company. Often, creating a profile and publishing is free. The two most well-known online business directories are free and can garner several views on a daily basis. This is a great way to drive local traffic to both your website and physical location. Once you have claimed your business listing, there are several details that need to be updated.
Business Information
First and foremost, a business directory must include the company's business information, especially if there is a physical storefront, office or other space that can be visited in person. A potential customer who finds your business, either on purpose or by accident, wants to know where it is located. So, the business name as it appears at the location must be listed as well as the complete physical address. This includes the street address, city and zip code. Keep in mind that potential clients are probably going to look up directions to the location. Therefore, you have to give them the opportunity to get there without too much trouble. 
It is also important to include your business' contact information. If they need to call to ask a question before they head out to the location, they are going to need the correct phone number. Some people still use fax machines, so if your business has one, list that number, too. If there are alternate phone numbers, go ahead and add them to the profile as well. This is a good place to include a website address, social media profile links and links to other relevant information if the fields are available. 
Business Hours
Google has made several changes to the format that displays results in an effort to make the user interface more mobile user-friendly. The data shows that users are increasingly using mobile devices to look up information. Another study found that 54% of users who are utilizing their smartphone to look up a company's information are specifically looking for store hours. Not all companies are open seven days a week. If your company is closed on Sunday and Monday, that information must be listed. Once potential customers have found your business online, they want to know when you are open. Your online business listing, therefore, must include your company's hours. If those hours change, ensure that they are updated in a timely manner across all listings.
Pictures
Online business directories are keeping up with the times and the consumer. These directories are also competing for eyes on their website. If Google Business and Bing Business allow users to upload pictures, it is only a matter of time before the rest of the listings do, too. Uploading images to your business listing profile is strongly encouraged when the feature is offered. Images allow potential customers to visually check you out. It offers legitimacy to your business, and it shows that your company is still open for business. This is your opportunity to showcase your business as well. Restaurants can feature their food; nail salons can feature their work and retail stores can feature their inventory.
Product Information
An online business directory listing should also include company details like the types of products that are sold. This is one more opportunity to showcase the features of the company. If you are a high-end boutique that carries luxury brands, potential customers will be interested in these details. For food establishments, the kind of food that is served is important especially if specialty dishes are served. Here, you are trying to set your company apart from the competition. So, focusing on the uniqueness of your establishment against others is a good strategy. While you list information about the products or services sold by your business, list the forms of payment you accept, too. 
The current generation has its own set of expectations that are different from previous generations. If you accept digital payments, list these details. Although more retailers are accepting Apple Pay, for example, it still has not caught on across the board. Anything that gives you an advantage deserves to be highlighted. Plus, it will drive more local traffic to your establishment.
Multiple Listings
Approximately 154 million people use Google Maps each month, which allows you to potentially reach a huge audience. Multiple listings actually help your company gain spots in the rankings. The more verified profiles your company has, the more legitimacy it is given. Local directories offer users a convenient way to find a business they are searching for and how to get there, too. This doubles as a low-maintenance marketing opportunity for you. Don't join one or two directories and then call it good — make sure to join as many as you can, and create high-quality profiles for each. Otherwise you could be missing out on valuable conversions.
We're making it easy for your community to shop, find, and buy local online. Get your business found online, Register today!